School-Based Health Center
Jasper School-Based Health Center Information
The Jasper School District's School-Based Health Center (SBHC) is located at 609 West Clark Street on the Jasper Campus. The SBHC offers medical services to all students, faculty, staff, and the entire community. The SBHC provides school-based mental health services to students.
We are proud to offer quality healthcare services that are easily accessible to the student body through our SBHC. We want to ensure that our students are healthy so they can get the most out of their educational experience. We expect that kids will miss less school because they can be seen early, treated quickly and seen right here on campus. We are also committed to partnering with parents to ensure that all kids receive preventative care as recommended by the American Academy of Pediatrics.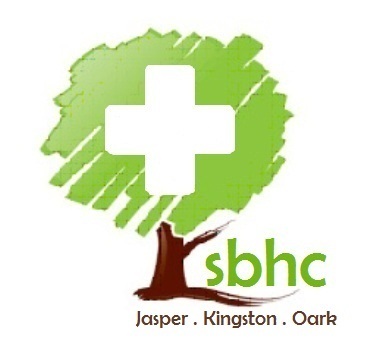 Medical Hours:Monday - Thursday7:45 a.m. - 4:45 p.m.Friday7:45 a.m. - 11:45 a.m.
Our community was able to establish the School-Based Health Center through a grant. This grant was awarded to the district by the Arkansas Department of Education – Office of Coordinated School Health, made possible and supported by the Arkansas Tobacco Excise Tax, Arkansas Act 180 of 2009.
Medical services are provided by Boston Mountain Rural Health Centers. To schedule a medical appointment, please call 870-446-2225 and follow the menu options. Links to the forms you will need are below.
Jasper School District students using the clinic must enroll in the clinic by completing the enrollment forms linked below.
The highly-trained doctors, dentists, and healthcare professionals at Boston Mountain Rural Health Center are committed to providing comprehensive medical and dental services to our community residents regardless of their ability to pay. If you cannot pay for health services, BMRHC offers a discounted fee program for patients that qualify. In addition, BMRHC prescription medication assistance programs can help you obtain the medicine you need at a price you can afford. Please contact the clinic for specific information on insurance coverage.
Mental health services are available to students who are enrolled in the Jasper School District. Students can be referred to school-based mental health as needed throughout the school year by parents. If interested in school-based mental health please contact your child's school counselor or Melissa Henderson, SBHC Coordinator, at 870-446-9305.
The SBHC Enrollment form is a requirement to use medical, dental
Jasper School District Required SBHC enrollment form
Jasper School District Boston Mountain Rural Health Center required Medical Forms
Boston Mountain Sports Physical Form
Vision Information
Dr. Malcolm R. Hutchins, O.D., P.A. Vision Care Services-- click here for the forms.
School-Based Telemedicine Program Links
https://www.facebook.com/staruamscdh/
https://www.instagram.com/staruamscdh/?hl=en
ARKids Information:
All information regarding ARKids First can be accessed here.
Forms:
ARKids Mail-In Form
ARKids Renewal Information Flyer: English Spanish
Jasper School District