___________________________________________________________________________________________________________________________________________________________
Jasper School District is excited to announce that Optometrist Dr. Rick Hutchins will be joining the JSD School-Based Health Clinic to provide vision services to our community! Dr. Hutchins will be available on Wednesdays beginning this week, December 8th. You can make an appointment by calling 479-430-4406. We hope you take advantage of this great resource and help welcome him to Jasper.
___________________________________________________________________________________________________________________________________________________________
Dear Superintendent Brasel,
Congratulations! Kingston High, Jasper High, and Oark High have been recognized by the Office for Education Policy (OEP) at the University of Arkansas as schools where students demonstrated high growth on the ACT Aspire! As you may know, the OEP creates an annual report entitled the Outstanding Educational Performance Awards where we recognize schools with high student academic growth. We think growth is the best indicator of the positive impact that your schools are having on students.
In our High School Level report published today,
Kingston High received the following awards:
High Overall Growth (Statewide)
High Math Growth (Statewide)
High ELA Growth (Statewide)
High Overall Growth (Northwest Region)
High Math Growth (Northwest Region)
High ELA Growth (Northwest Region)
Jasper High received the following awards:
High Overall Growth (Statewide)
High ELA Growth (Statewide)
High ELA Growth (Northwest Region)
Oark High received the following award:
High ELA Growth (Statewide)
We provide badges for placement on your schools' websites (attached), and personalized paper awards will be sent to the district later this school year.
Awards are based on the 2021 content growth score calculated by the Division of Elementary and Secondary Education. These growth scores reflect how much students at the school improved from 2019 compared to how much they were expected to grow considering prior achievement. We recognize schools based on Overall growth, as well as for growth in Math and English Language Arts separately. To learn more about how we determined the OEP award winners and to see the full list of award recipients, you can view the report here.
We congratulate you on this accomplishment and hope that you will share this good news with teachers, students, and others who contributed to your schools' success.
For updates and insights, follow our blog at www.officeforedpolicy.com, and to be added to our weekly updates and roundup of education news, send an email to oep@uark.edu with the subject line "Sign me up!"
Congratulations again on your OEP Growth awards!
Sincerely,
Sarah McKenzie, Ph.D., Executive Director
Office for Education Policy
213 Graduate Education Building
Fayetteville, AR 72701
Welcome back! The Jasper Campus is so excited to announce that with help from our Agricultural teacher Mr. Dorrell and his students we will be growing some foods that will be used in the salad bar at the Jasper Campus. All our beef (hamburger meat) will be from local producers at each campus.
Breakfast and lunch will be free this year again for all students. Please fill out the meal applications on this website, http://www.schoolnutritionandfitness.com/index.php?sid=1527700677242, or from the handouts at each office. Remote meals will be available also and that application can be found on the same website.
We desperately need these turned in from each family, one application per family is sufficient. Thank you for all your assistance.
Good Eats.
Tina Byrd
Jasper School District Food Service Director
Jasper School District is currently in the process of revising our Ready for Learning Plan. As part of this process, we are receiving public comments on the proposed plan. You can review the original plan as well as the proposed revised plan below.
2021-2022 January 2022 Revised For Learning Plan and District Support Plan
The Jasper School District Digital Learning Plan can be found here.
Supplemental Educational Services and School Choice Act
In response to Arkansas' approved Elementary and Secondary Education Act (ESEA) Flexibility Request, the U.S. Department of Education has granted Arkansas schools a waiver of § 1116(b)(5) of the No Child Left Behind Act of 2001. This section formerly required schools in year 2 or greater of school improvement to provide supplemental educational services from providers approved by the Arkansas Department of Education (ADE). Because of this waiver, Arkansas schools are no longer required to provide Supplemental Educational Services (SES) through approved SES providers. Arkansas schools are no longer required to set aside 20% of Title I funds for school choice and SES.
Therefore, for the duration of this waiver, the ADE will not consider or approve applications from SES providers for approval. The Department will no longer maintain a list of approved SES providers.
For more information, please click here or contact:
Arkansas Department of Education
Division of Learning Services
Four Capitol Mall, Mail Slot #26
You may download the form here.
___________________________________________________________________________________________________________________________________________________________
Notice of Changes to Text Alert System on Website
3/29/2019
Notice of Changes to Text Alert System on Website
The Jasper School District will upgrade its text message notification feature on March 29, 2019. The upgraded text alert system will feature a new link in the message body. The messages will continue to come from 96167 or 470-219-3777. Below is an example of a current alert with the current link and a sample of the same alert with the new link:
Jasper School District
As shown above, the message body will have a Subject line and a From address of Jasper School District. There will still be an option to change the subscription at the bottom of the message.
To sign up for our News, to change your subscription, or unsubscribe from our News, please go to our Sign Up for News page: https://www.jasper.k12.ar.us/page/sign-up-stay-informed
The Jasper School District welcomes any feedback from the community on this text alert upgrade. To provide feedback, please contact us at 870.446.2223.
Parents, please be aware that we have installed a visitor management system. Visitors are required to provide their Driver's License so it can be entered into our system. If you visit our school during a regular school day and need to go past the front office, you will be required to wear a Visitor's ID badge and provide your driver's license.
Jasper School-Based Health Center Information
The Jasper School District's School-Based Health Center (SBHC) is located at 609 West Clark Street on the Jasper Campus. The SBHC offers medical services to all students, faculty, staff, and the entire community. The SBHC provides school-based mental health services to students.
We are proud to offer quality healthcare services that are easily accessible to the student body through our SBHC. We want to ensure that our students are healthy so they can get the most out of their educational experience. We expect that kids will miss less school because they can be seen early, treated quickly and seen right here on campus. We are also committed to partnering with parents to ensure that all kids receive preventative care as recommended by the American Academy of Pediatrics.
Doctors are in the clinic on the following days:
Medical Hours
Monday - Thursday7:45 a.m. - 4:45 p.m.
Friday7:45 a.m. - 11:45 a.m.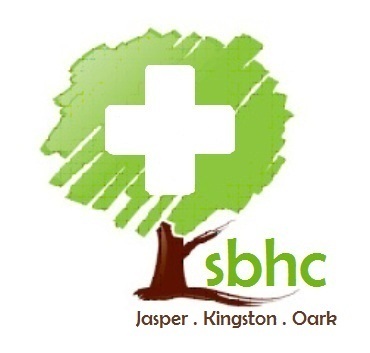 Parents and Guardians
You can take advantage of our Text Messaging Service
Our school utilizes the SchoolMessenger system to deliver text messages, straight to your mobile phone with important information about events, school closings, safety alerts and more.
Please read the PDF below for more information.
English PDF
Spanish PDF